Hey, I'm not sure if anyone else is having this problem, but for me specifically, I cannot create any Petz after the latest version.
I originally went to create a pet for my Youtube channel to showcase the creation system. I spent an hour recording and creating the most adorable little dog, but when I pressed "ADOPT", it didn't do anything.
I figured maybe it really did create the pet, so I restarted my app to check. Nope!
My pet was not created, and I also noticed that it took the money from me for the creation I never got.
Me being understanding, I spent an extra hour recreating the same pet, only for it to happen again.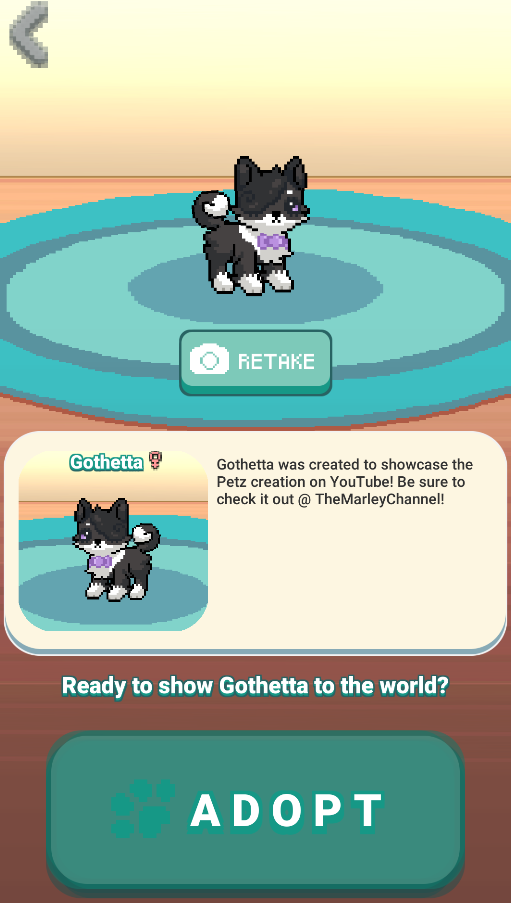 The only thing it lets me do is retake pictures. I cannot press adopt, and I cannot press the back arrow.
I also assume that if I restart it will take my money again.
I hope that this will be resolved ASAP, as making petz is one of the biggest features on the app.