02-14-2019, 03:10 AM
Hey guys! I'm back again with another giveaway.
I made a cat (dog base) for this lovely holiday and I want to share her with you.
To get her,
send a trade for her anytime during
February 14th
.
This giveaway will go by the

PST timezone.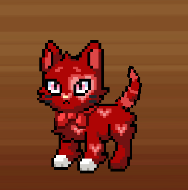 Happy Valentine's Day!