I tried to get on Pixel Petz tonight around 3am PST and it doesn't actually end up loading, it just gives me the message "Please update your game".
When I go to check for updates there are none...so I'm not sure what this means.
I can only assume the game is under maintenance for the next update. If this is the case, may I recommend a new maintenance message? It's super confusing. xD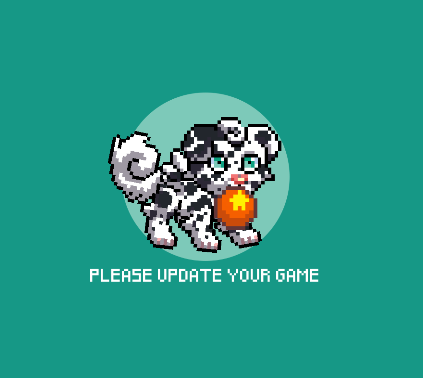 UPDATE: Never mind, the patch came out right as I posted this! Talk about bad timing. However I do still suggest a new maintenance notice.